"Hero in Residence" is the first episode of Season 2 of Minecraft: Story Mode.
Synopsis
As old friends and new responsibilities pull Jesse in different directions, the discovery of a strange Prismarine Gauntlet leads our hero into a whole-new world of mystery and danger.
Characters
Deaths
The following information may contain Spoilers. Please proceed at your own risk.

---

Sammy (Off-Screen; Confirmed Death)
Vos (Off-Screen; Confirmed Death)
Prismarine Foes
Hostile Mobs
Choices
How did you get into Stella's treasure room and retrieve Petra's sword?
63.5% of players chose to sneak.
36.5% of players fought their way in.
Did you think Radar was up to the task of temporarily running Beacontown?
75.4% of players chose to leave Radar in charge.
24.6% left Beacontown unattended.
When Petra was nervous to meet her hero, how'd you tell her to act?
69% of players chose to tell Petra to be herself.
31.0% of players told her to play it cool.
Which Structure Block did you think would be most helpful against the Heckmouth?
53.8% of players chose the Arrow Tower.
46.2% of players chose the Shield Wall.
Did you assist Jack with his Prismarine foes or help Petra save her beloved sword?
78.9% of players helped Petra.
21.1% of players saved Jack.
Trivia 
Trailer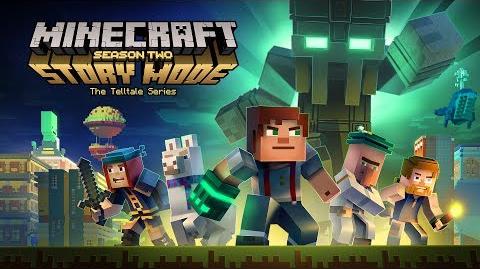 Ad blocker interference detected!
Wikia is a free-to-use site that makes money from advertising. We have a modified experience for viewers using ad blockers

Wikia is not accessible if you've made further modifications. Remove the custom ad blocker rule(s) and the page will load as expected.